Camp Tanamakoon
Algonquin Park, Ontario, Canada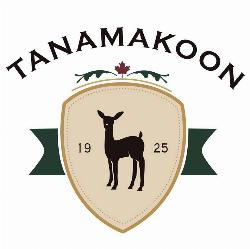 Type:
Overnight
Gender:
Girls
Ages:
4 - 16
Contact Name:
Kim Smith, Patti Thom
P.O. Box 10010
Huntsville, ON, Canada
P1H 2H5
admin@tanamakoon.com
705-633-5541
Visit Website
Camp Tanamakoon's Social Media:FacebookTwitterInstagram
Visit Website
Activities
Archery, Arts and Crafts, Canoeing, Climbing Wall, Environmental Studies, Fitness, Kayaking, Miniature Horse Care, Mountain Biking, Music, Pottery, Racquet Sports, Sailing, Swimming, Theatre Arts, Windsurfing, Woodcraft
Camp Tanamakoon was established in 1925 and girls return year after year to develop camp skills right in Ontario`s pristine Algonquin Park. Parents can be comforted with the knowledge that Camp Tanamakoon prides itself on staffing with Counselors that are responsible, energetic, fun loving and exhibiting outstanding leadership skills. In fact most of our Counselors are former campers themselves and they return every year as role models for the children. The Counselors work under the supervision of Camp Directors and a Doctor and Nurse reside full time at the camp to supervise campers` health.
Nearby Places to Stay