Onondaga Camp
Toronto / Minden, Ontario, Canada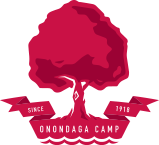 Type:
Overnight
Gender:
Co-ed
Ages:
6 - 16
Contact Name:
Duncan Robertson
544 Eglinton Ave. East, Suite 100
Toronto, ON, Canada
M4P1N9
camp@onondagacamp.com
416-482-0782
Visit Website
Onondaga Camp's Social Media:FacebookTwitterInstagram
Visit Website
Activities
Archery, Arts and Crafts, Basketball, Canoeing, Climbing Wall, Dance, High Ropes, Horse Back Riding, Kayaking, Mountain Biking, Pottery, Rock Climbing, Sailing, Soccer, Swimming, Tennis, Waterskiing, Windsurfing, Woodcraft
A true Canadian summer tradition, Onondaga Camp offers an inclusive environment where young people can play, explore, achieve and grow. Situated on the shore of Middle Bob Lake near Minden, Ontario, Onondaga inspires the best in outdoor fun, learning and adventure for girls and boys from six to 16 years old. Building upon our legacy in this rustic northern setting, we are a progressive camp with fully modern amenities, offering the kinds of activities that kids today really want. Campers can soar out over the water on our Flying Fox zip line or conquer the climbing wall in our challenge course area. They can discover the thrills of wake boarding or kayaking or make a splash from our huge water trampoline. Along with all of the traditional camp activities, there's everything from basketball to crossbow to a driving range.
Nearby Places to Stay